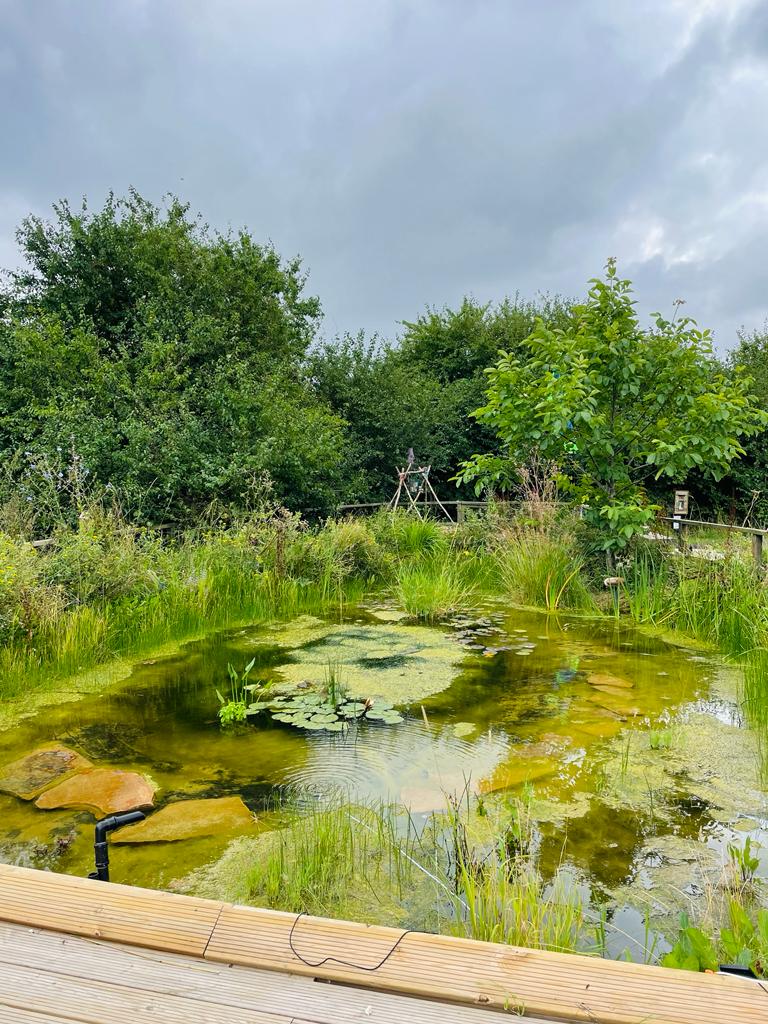 Steps Ahead Believes
Steps Ahead believes in the power of creativity to deepen connection
within ourselves, each other and the world around us.
Oh the places you'll go –'dr. Seuss'
'Oh the places you'll go' –dr. Seuss
Pause and Absorb
Pause and absorb the natural
beauty in our friendly, welcoming outdoor base.
Outdoor
Programmes, Workshops and Events
To Support
Nurturing Ourselves, Each Other and the Planet
Hive Hire
A safe secure nature base to deliver your own events
We look forward to exploring
We look forward to exploring with you
Steps Ahead warmly welcomes you to the Hive. 
An inspiring outdoor nature base, providing a blend of Outdoor, Educational, Creative and Wellbeing experiences for all ages and abilities.
Steps Ahead combines 40 years of experience working within education, a knowledge of how creativity inspires and a passion to nurture and protect the planet.
We believe there is no time like the present to be providing enriching opportunities through nature and creativity to promote the wellbeing of each and every one of us.
We offer a variety of programmes, events and workshops delivered by outdoor, creative, educational and wellbeing specialists. We strive to  deliver fun, engaging, enriching experiences for children and adults.
WE Look Forward to Welcoming You
Check out the latest
at the Hive
LEAVE ONLY FOOTPRINTS PROGRAMME FOR SCHOOLS
Work with our Litter Detective to take a closer look at litter's impact on the environment and ways we can all help.
Thank-you to our Volunteers
Nature's impact on our wellbeing is profound.
Research is showing 'nature connectedness' and 'noticing nature' has a significant impact on people's wellbeing. (Mind, NT, MHF)
Here at the Hive we provide enriching immersive and engaging experiences for all ages and abilities.
Education
Discover, Explore, Care, Connect Programmes for schools and Home Education. Creative programmes that capture the essence of enriched learning in a natural environment.
Community
Roots to Shoots - Creative, Environmental, Educational and Wellbeing workshops . Building a Hive community that supports and nurtures ourselves, each other and the planet.
Hive Hire
Host your own event at the Hive Nature School through our Hive Arrive, Hive Alive and Hive Thrive packages.
Extra Curricular
Holiday Weekends
Step Outside Birthdays, Events, Holidays and Weekends. Developing a sense of fun, friendships and outdoor adventure.
Empower through education
Explore. Discover. Inspire
Igniting imaginative and adventurous ways of learning.
Promote health and wellbeing
Encouraging connections with nature and creativity to enrich, nurture and heal.
Raise environmental awareness
Nurture. Protect. Respect
Providing memorable approaches to engage with the environment to create impact and legacy.
Championing creativity and culture
Embracing arts and culture to evoking awe and wonder.
There is always lots to do at the Hive. We appreciate your support in helping to make it a safe and special place to visit for Wildlife and Humans all year round.  
We know time is precious and appreciate any kind offers of volunteering in the following areas:  gardening/ woodwork / pond care/ making props / outdoor sculptures/ sewing.
We would love to hear from you.  
Sponsor a programme
Are you able to sponsor an education programme? Your donation will give young people opportunities to access the Hive's natural environment to Discover, Explore , Care and Connect.
Sponsor a Green zone
The Hive features a variety of green learning zones. You can help us by sponsoring one of these areas and we will display your name/organisation for all visitors to see.
Donate a Material or Item
We have a list of materials and items that would make a BIG difference and are grateful for these any time of the year. Please get in touch to view the list.
Donate a Skill
Are you able to share a skill or practice with the community and donate your talent? Wellbeing, Creative, Environmental and Educational specialists - please get in touch. (Relevant qualifications and DBS required)
In Nature, nothing is perfect and everything is perfect. Trees can be contorted, bent in weird ways, and they're still beautiful.
A bird does not sing because it has an answer. It sings because it has a song.
Look for the bits of beauty in every day. That is where magic happens.
In every walk with nature one receives far more than he seeks.
A stunning nature base within the heart of Garon Park Wellbeing.